Privacy and Exclusivity: Courchevel's Secluded Luxury Chalets for the Elite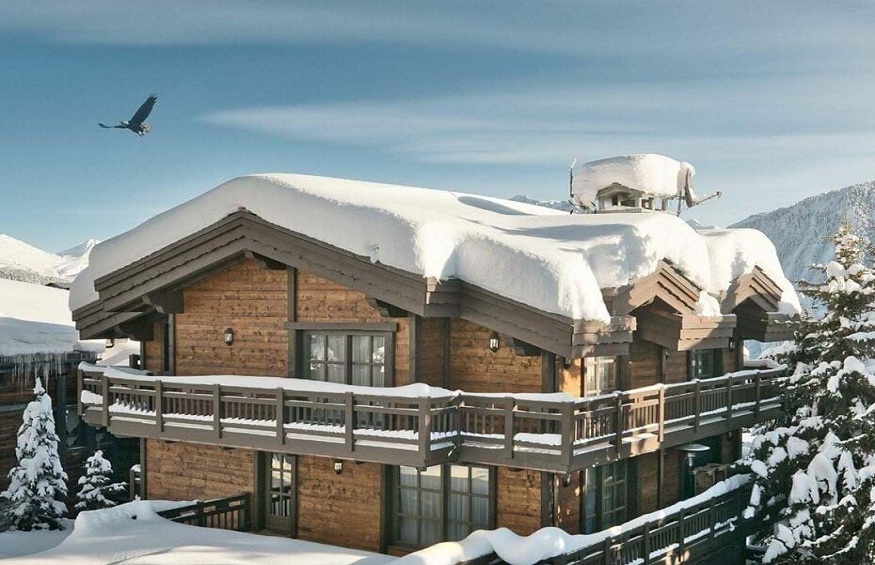 Courchevel, a pristine jewel in the French Alps, is synonymous with luxury and exclusivity. For discerning travelers, celebrities, and dignitaries seeking a retreat that offers not just opulence but also unmatched privacy, Courchevel presents a selection of secluded luxury chalets that serve as sanctuaries of tranquility and discretion.
The Allure of Seclusion:
In a world that's constantly buzzing with activity, the desire for privacy becomes paramount. Courchevel's secluded luxury chalets understand this need and are strategically positioned away from the hustle and bustle, providing guests with a serene escape without compromising on accessibility to the slopes and the village's amenities.
Chalet Refuge: A Haven of Privacy:
Chalet Refuge exemplifies the pinnacle of secluded luxury. Nestled amidst dense pine forests, this chalet ensures that guests can enjoy the panoramic beauty of the Alps without intrusion. With private ski access, secure entrances, and discreet staff, guests can revel in their alpine experience with complete peace of mind.
Bespoke Services with Discretion:
The luxury chalets in Courchevel prioritize guest privacy while ensuring world-class service. Personalized services, such as private helicopter transfers, exclusive ski instructors, and bespoke spa treatments, are delivered with the utmost discretion. Staff members are trained to respect guests' need for privacy, providing impeccable service that is attentive yet unobtrusive.
Chalet Serenity: Discreet Opulence:
Chalet Serenity stands as a testament to discreet luxury. Its design ensures that while guests can enjoy sweeping views of the surroundings, the chalet itself remains concealed from prying eyes. Advanced security systems, private access routes, and secluded outdoor spaces ensure that guests can unwind in a secure and private environment.
Technology-Enhanced Privacy:
In an age of digital connectivity, privacy extends beyond physical space. Courchevel's luxury chalets are equipped with state-of-the-art technology to ensure data privacy and secure communications. From encrypted Wi-Fi networks to secure phone lines, guests can conduct business or connect with loved ones without concern.
Courchevel's secluded luxury chalets redefine the concept of exclusive living. By marrying privacy, security, and luxury, these chalets offer a sanctuary where the elite can truly unwind. For those who seek to experience the enchantment of the Alps while ensconced in a cocoon of privacy, Courchevel's secluded chalets are the epitome of discreet opulence and serene escape.