Sustainable Luxury: Eco-Friendly Chalets in Courchevel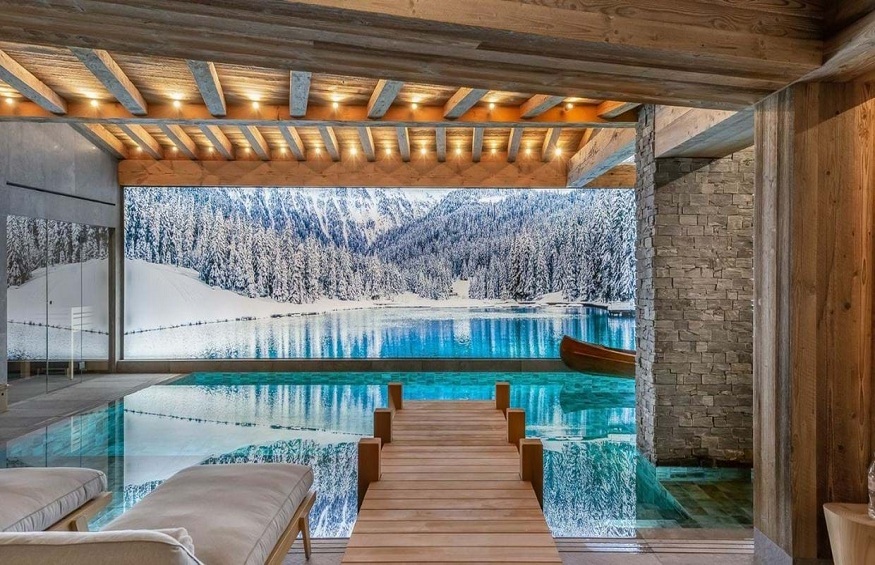 In today's world, luxury and sustainability are no longer mutually exclusive. Courchevel, a leading ski resort destination, has been instrumental in pioneering this change, offering a range of luxury chalets that don't compromise on sustainability. In this article, we'll explore some of Courchevel's eco-friendly chalets that blend opulence with respect for the environment.
Chalet Rondin, constructed primarily from locally-sourced timber and stone, exemplifies eco-conscious design. The chalet incorporates energy-efficient technologies, such as geothermal heating and LED lighting. Its design incorporates large windows to maximize natural light, reducing the need for artificial lighting during the day. With a vegetable patch and composting facilities, it also encourages waste reduction and organic consumption.
Chalet Verde, as its name suggests, is an emblem of sustainability. This chalet makes use of a renewable energy system that utilizes solar and wind energy, drastically reducing its carbon footprint. The furnishings within the chalet are made from reclaimed materials, adding to its eco-friendly ethos. Despite its commitment to sustainability, Chalet Verde does not compromise on luxury, offering a beautiful interior design, an indoor pool, and a wellness area.
Chalet L'Etoile uses a smart home automation system to minimize energy wastage. It intelligently controls heating, lighting, and electronics based on occupancy and usage, ensuring that energy is used efficiently. This, combined with high insulation materials and energy-efficient appliances, ensures a lower environmental impact without sacrificing comfort.
Chalet Lumiere takes its eco-responsibility seriously by committing to zero waste. Not only does it implement recycling and composting, but it also focuses on reducing waste by minimizing single-use products and choosing suppliers who share their eco-friendly vision. Its commitment to sustainability extends to the kitchen, where the chef focuses on locally-sourced, seasonal, and organic produce.
These eco-friendly chalets in Courchevel demonstrate that luxury and sustainability can coexist. They provide all the amenities and services expected of a luxury chalet while minimizing their impact on the beautiful Alpine environment that surrounds them. By choosing these eco-conscious accommodations, guests can enjoy an unforgettable holiday, knowing they are contributing to the preservation and sustainability of this stunning ski destination.
Courchevel is setting the bar for sustainable luxury in the ski industry, showing that it is entirely possible to enjoy a luxury vacation that is also kind to the environment. The resort's commitment to sustainable tourism ensures that its beautiful Alpine setting can be enjoyed by generations to come.