7 must-see places on a trip to iceland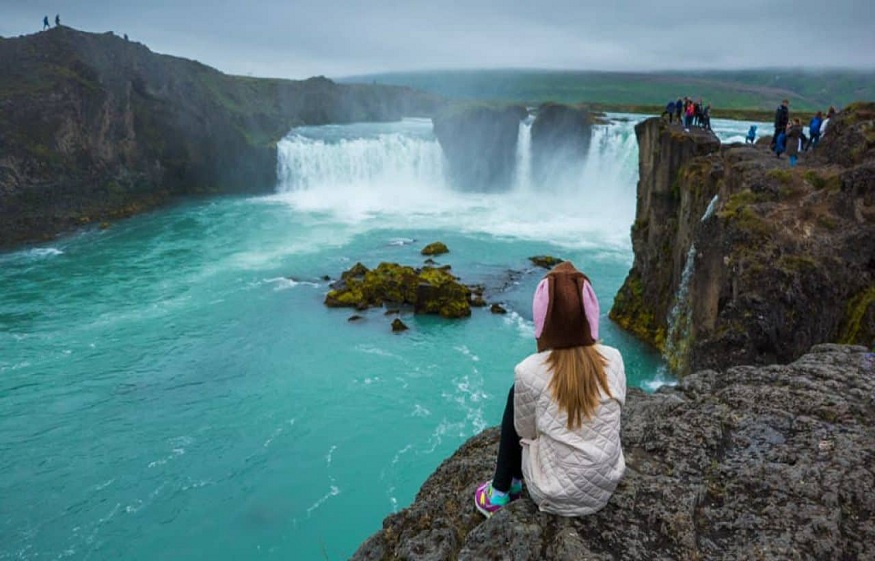 When you think of Iceland, you might imagine a cold, desolate landscape where there isn't much to do. But that couldn't be further from the truth! Iceland is an amazing country that offers so much to see and do . From glaciers and waterfalls to hot springs and volcanoes , there is something for everyone in Iceland. Whether you are a nature lover or an adventure seeker , you will find plenty of activities to keep you busy. And while there are tons of cool places that I recommend you check out if you have the chance to visit this beautiful country, there are seven amazing places that are definitely at the top of my list and must-sees
7 must-see places on a trip to Iceland
The Blue Lagoon is probably the most popular and well-known destination in Iceland, and honestly, that's no surprise! This massive geothermal spa is unlike anything you've seen before.
Set in a beautiful lava field, the Blue Lagoon is fed by water from the nearby geothermal power plant . The water is rich in minerals like silica and sulfur , which are known for their healing properties.
Blue Lagoon Iceland
Not to mention that the water is a gorgeous blue that you won't find anywhere else in the world. Swimming in these geothermal pools is truly a unique experience that you cannot do anywhere else. This is definitely a must do activity in Iceland !
Myrdalsjokull is one of Iceland's most popular glaciers , located on top of the active volcano Katla . The glacier itself is enormous, covering an area of ​​over 600 square kilometres !
There are several ways to explore Myrdalsjokull , but one of the most popular is to take a guided glacier hike . These hikes give you the opportunity to get up close to the glacier and learn about its history and formation.
If you're looking for a more extreme adventure , you can even go ice climbing on the glacier! Just be sure to hire a guide if you plan on doing any activity on the glacier, as walking on the ice can be very dangerous.
Reykjavik City Iceland
If you are traveling to Iceland, you will most likely start your trip in Reykjavik , the country's capital. Reykjavik is a great place to settle into the country and explore all that Iceland has to offer.
There are plenty of museums, restaurants and bars to keep you busy for a few days. The National Museum in Reykjavik is a great place to start, as it covers all of Icelandic history , from the colonization period to the present day.
For a more unique experience, be sure to visit the Aurora Reykjavik Northern Lights Center . You can learn all about the Northern Lights and even try your hand at photography! You're sure to find the perfect spot to snap your little one's photo that will make a splash on Instaworthy .
And if you want to get out of the city, there are plenty of day trips you can take to places like the Golden Circle or Thingvellir National Park . If you have a few days to spend in Iceland, I recommend renting a car and visiting some of the smaller villages and towns outside of Reykjavik .
Whatever you do, don't forget to walk around and explore the city! Reykjavik is full of colorful buildings and unique architecture that you won't find anywhere else in the world.
Village of Vík Iceland
Vík is a small village located on the south coast of Iceland . It is a popular stop for tourists as it is one of the only places in the country where the Northern Lights can be seen.
But even if you're not lucky enough to see an aurora borealis , Vik is still worth a visit. The village is picturesque, with a black sand beach and dramatic cliffs .
Nearby you'll also find Reynisfjara Beach , home to the iconic basalt columns that made Iceland so famous. Be sure to explore Vik and Reynisfjara during your stay in South Iceland!
This iconic waterfall has been seen in movies and TV series like Game of Thrones , Vikings , and even the Marvel movie Thor – making it one of the most popular tourist attractions in Iceland . Skogafoss is located in southern Iceland , along the Skoga River, which flows from the nearby Eyjafjallajökull glacier .