Benefits of self-guided tours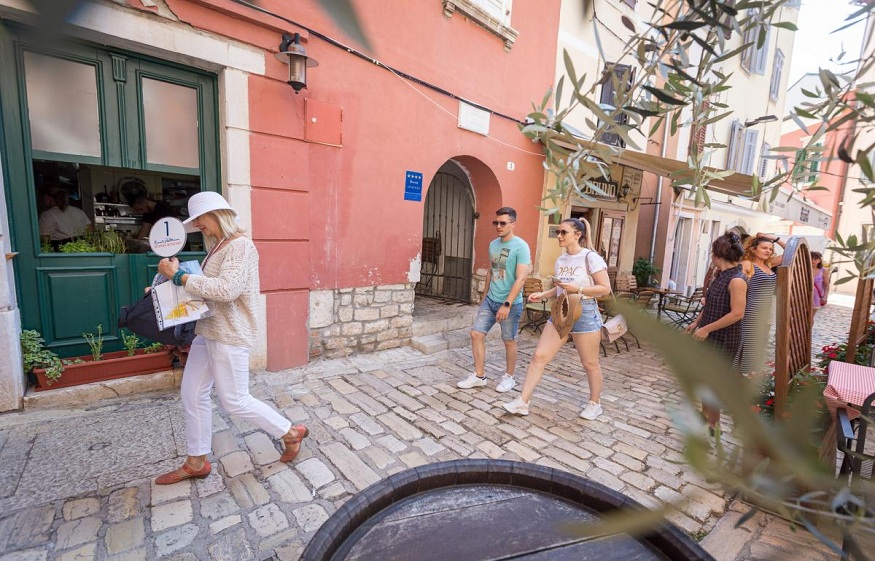 The world is slowly reopening and we can stretch our legs again. After a long stay at home, more and more people yearn to get outdoors every day in search of an authentic experience.
While traditional sightseeing tours, where you go somewhere new and have a guide walk you through all the important places, are still popular, self-guided tours are a more relaxed and personalized alternative .
What is a self-guided tour?
Many companies or tourist sites now provide maps, directions, suggestions, information and things to see to make self-guided tours an interactive and unique experience.
What is the difference between a guided tour and a self-guided tour?
On a guided tour, your entire experience is organized by your tour guide, who has already planned where to go and what to do. In contrast, self-guided tours allow visitors to choose their own activities and pace of the tour.
This means that you can deviate from the path and, for example, follow the path along a river to its source. How far you want to go is up to your wanderlust (and your stamina). If your need for travel goes beyond fancy hotels and meals, self-guided trips might be just the thing for you.
Types of self-guided tours
Their complexity varies from the idyllic walking route with the sun on your face to the bravado of winter wilderness.
A novice, or out-of-town traveler should steer clear of the more demanding trails until they have gained some experience. There's nothing wrong with tackling the smaller challenges first, then coming back to the tougher ones with a few completed routes to your belt.
Here's a list of ideas for people looking to choose a self-guided tour for their next getaway . We'll start with the basics and fun activities you can do with friends and family, then we dive into what the most intrepid travel aficionados do.
Pedestrian routes
Walking tours may be closer to you than you think! In fact, you can create a walking route from any neighborhood of interest . Enthusiasts who prefer a day of adventure away from city lights would do well to research trails in and around their area. You would be surprised to discover how many wonders nature hides a few kilometers from your home!
It's no exaggeration to say that the hiking trails are perfect for everyone. A small group of people can spend the afternoon walking by the river. Older people can take their time and enjoy the chirping of birds. A multi-family gathering can take place on the trail itself, giving adults the perfect place to hang out and kids the space to play and run.
Route generator for walking trails
Disused railway lines still connect towns and villages across hills, rivers and valleys. Once the running trains are a thing of the past, nature will slowly begin to take over the tracks, creating beautiful walks through the countryside .
The natural paths are created by nature which takes over the old railway lines. Many of them are flat and spacious, making rail trails ideal for joggers, cyclists, and even horse riders. Since many abandoned railroad tracks lead to historic sites, many explorers looking for a self-guided walking tour will find them interesting.
Urban trails
You don't have to travel far from home to have a memorable self-guided tour . Urban trails traverse the streets and parks of cities large and small around the world. Have you visited the main tourist sites in your region? Taking a self-guided tour of your own city is a great way to get some exercise and learn more about where you live.
On the other hand, an interesting experience that you could try at least once in your life is to go abroad to a very remote concrete jungle and discover part of it on foot . You will be amazed at how different it is to get around by taxi or tourist bus. Plus, many museums, galleries, and historic sites create self-guided tours for you so you can access interactive information from your mobile device.
Cycle paths
Who said you had to walk to have an authentic experience? The wide open spaces are ready to be exploited at your preferred speed, and if that speed is about rushing on a bike with the wind in your face, so be it.
Many experienced cyclists go off-road, cross the mountains or the countryside. Those looking for a more laid back and relaxing getaway can delight in the many trails dotted all around. Maybe the next town isn't that far away and there's a nice bike path along the highway. What better way to spend a summer afternoon than riding in the wind, feeling the warmth of the evening sun?
Also called blueways , these water trails dot the landscape and are popular with ecotourists. Much of the Trans Canada Trail , the longest network of recreational trails in the world, is made up of water trails.
Self-guided travel enthusiasts are not recommended to attempt to solo a water trail. Even if you are in a group, it is better to be already experienced with the canoe or the craft of your choice to avoid any possible accident or complication. Once seated on a boat drifting in the middle of the river, there is no easy way out. Remember that during a self-guided tour, you act as your own tour guide and should therefore be mindful of your safety.